How to Hyper Compress PDF 90% Online and Offline for Free
Summary :
Fast hyper compress PDF files 90% on Windows, Mac, Linux, Android, iOS, etc. in an intuitive drag-and-drop manner. 80% quality retained, easy to use, no risk, no watermark, no sign-up, online or offline, and the compression ratio is highly customizable.
Free Online PDF Hyper Compressor – PDFgear
Looking for an option to hyper compress PDF online without significant quality loss? PDFgear is the best free online PDF hyper compressor that helps extremely compress your PDF documents in a customizable manner, without compromising the PDF quality.
Choose PDF files to upload and start hyper compressing: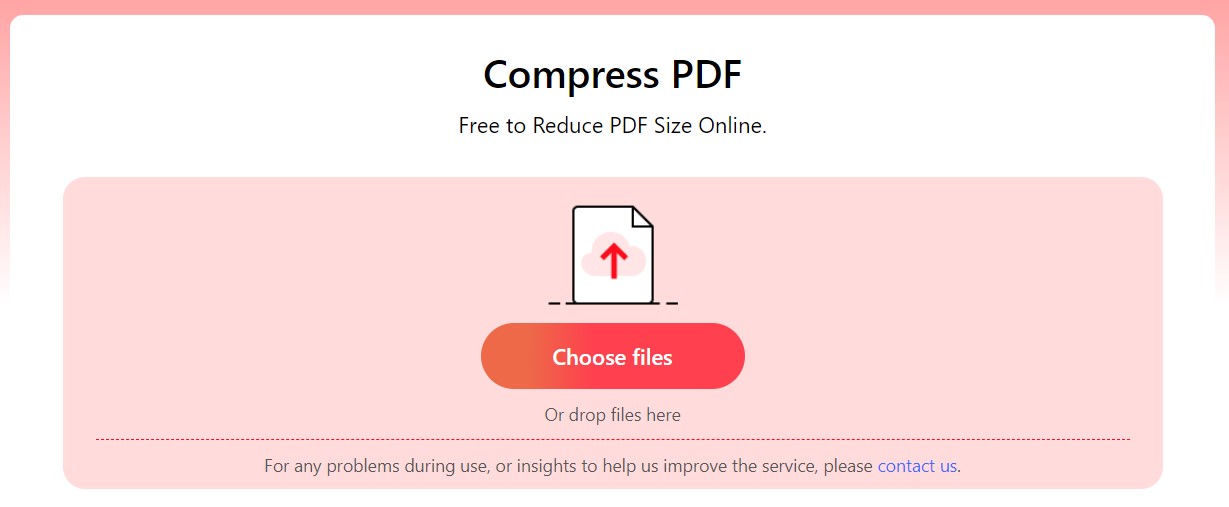 Powered by MRC technology, PDFgear is competent for extremely compressing large PDF documents compromising quality. The output PDF files will be resized down to 10% of the original size, with 85% of the original quality and readability maintained.
PDFgear is an effective PDF compressor that works on any device including Windows, Mac, Linux, Android, iOS, etc. Moreover, as an all-in-one PDF solution for all PDF management requirements, PDF also helps to create PDFs from images, edit your PDFs, unlock PDF documents, and convert PDFs to Word and other document formats online.
From the tutorial below, you can see how easy it is to hyper compress large PDF files with PDFgear. Now let's follow the tutorials to get started!
Do Not Miss: 16 Best Sites to Read Free Books Online without Downloading
How to Fast Hyper Compress PDF with PDFgear Online – 80% Quality Retained
You can compress PDF files with the PDFgear hyper-compress feature. There are only three steps needed to compress your PDF documents. And the original quality can be kept while reducing the file size dramatically.
Step 1. Upload PDF to PDFgear
Go to PDFgear PDF Compressor online tool, drag and drop your large PDF file into the central PDF compressor box to upload the PDF document file.
Step 2. Hyper Compress PDF with PDFgear
When the PDF file is uploaded and processed, there'll be three compression modes provided: Low compression, Medium compression, and Strong compression. For hyper-compression, go for the Strong Compression option.
Step 3. Download the Compressed PDF Files
When the compression process is complete, the blue Download button will appear. Hit Download to download the compressed PDF to your computer, the size of the compressed PDF will be shown under the filename.
Hyper Compress PDF Documents Offline: in a Faster and Punchier Way
After learning about the method to hyper compress PDF documents online, you should also learn about how to hyper compress PDF documents offline, the much more effective and more robust hyper compress method you would not miss out on in a million years – hyper compress PDF documents with PDFgear Desktop.
PDFgear Desktop is the upgraded version of PDFgear online and is even more powerful than the latter. As a free desktop PDF compressor tool with an astonishing 90% compression ratio, PDFgear Desktop has gained from the installation the ability to handle multiple PDF files at once (batch mode), making it a genuine time saver.
And with PDFgear Desktop, you can facilely convert or compress your PDF documents wherever you are, as long as you're with a PC or laptop, and the network connection will no longer be an issue to worry about. Moreover, the flexible annotator software PDFgear is also helpful in annotating your PDF documents.
Just like PDFgear online, PDFgear Desktop is free as well. Now hit the download button below to get PDFgear Desktop for your Windows or Mac PC for free!
Step 1. Download and install PDFgear Desktop on your Windows or Mac computer.
Step 2. Launch PDFgear Desktop, and go to the Compress PDF tool.
Step 3. Hit the Add Files button to add the PDF documents you intend to compress.
Step 4. Hit the Compress button to start compressing!
What is PDF Hyper Compression?
Hyper compression (aka extreme compression) is a technical term used to express the concept of extremely compressing PDF files. By 'extremely', I meant the compression ratio over 80%, which is to resize the document to less than two-tenths of its original size.
Since some business or working PDF files are large in size and can take up a major proportion of your device storage, then hyper-compressing the entire backlog of PDF documents is a smart move to free up your working device. Yet most hyper compressions result in quality loss of the document file, so choose wisely for a decent PDF hyper compressor.
The recommended PDF compressor tool below: PDFgear uses the cutting-edge PDF compression technique MRC (Mixed Raster Content), the advanced image compression method for reducing the size of images encompassing binary-compressible text and continuous-tone components. With MRC PDF converters, PDF documents are able to be significantly compressed while keeping clear text and images in the aspect of visuals.
How to Hyper Compress PDF Files: FAQs
How to Hyper Compress PDF on Windows 10/11 for Free?
To hyper compress PDF on Windows 10 and Windows 11 for free, you need the best PDF compressor PDFgear. With it, you can fast and easily extreme compress (90%) PDF files by dragging and dropping the PDF files into the web-based converter, and it's completely free.
How Do I Extremely Compress a PDF?
To extreme compress a PDF on Windows 10, Windows 11, Mac, Linux, Chrome, laptops, Android, and iOS, you need the best free online PDF compressor PDFgear. With it, you can hyper compress PDF files at up to a 1:10 compression ratio, with insignificant quality loss.
Which Operating Systems are Supported?
PDFgear is a cross-platform PDF compressor that allows you to compress PDF files on Windows 10, Windows 11, Mac, Linux, Chromebook, laptops, Android, and iOS.
Does PDFgear Work on Mobile Phones?
Yes, PDFgear is a cross-platform PDF converter/compressor tool that works on PC, Android phones, and iOS phones. On your mobile phone, you can access PDFgear from: pdfgear.com and convert/compress your PDF documents with ease!
What's the Best PDF Compressor on Windows 10?
PDFgear is the best free PDF compress for Windows 10, Windows 11, Mac, Linux, Chromebook, laptops, and mobile phones. It works online and offline, it's free to use, safe, and watermark-free, it has extensive file types support, and it features fast and high-quality conversions as well as compressions.
Which File Types are Supported?
PDFgear supports a wide scope of input and output file formats including PDF, Word, Excel, PPT, JPG, HEIC, etc.
Is PDFgear Safe?
PDFgear is a completely safe and clean service. PDFgear is TSL encrypted and PDFgear does not save your files. Upload files will be permanently deleted once the browser is shut down.
Do I Keep the Original File?
Yes, when compressing PDF files on a PC or mobile with PDFgear, your original file stays intact.
To Sum Up
As we've seen from the tutorial, there are three compression modes provided during compression: Low compression, Medium compression, and Strong compression. Generally, the higher the compression ratio, the smaller the file size, yet the poorer the quality. So if you value the quality of your document PDF over the size reduced, you can also try PDFgear Low compression and Medium compression, with 0 quality loss and subtle quality loss respectively.
I really hope that the introduced free tool can be helpful in hyper-compressing PDFs, and strongly suggest you give it a try. And for any questions using PDFgear, drop us a line below to let us know!